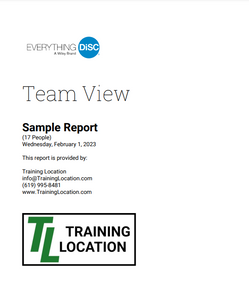 WS-221EDMP-TV

Everything DiSC® Management - Team View (Online)

The Everything DiSC® Team View report is an at-a-glance view of a group of respondents and their individual DiSC styles.  Just select any group of people who have taken an Everything DiSC assessment to get a snapshot of each group member's name and each of their Everything DiSC maps.

It's FREE, and there's no limit to the number of people you can include in the report!